God is preparing your future husband, he's coming...
You are the woman a good man is praying for ❤️
God Where Is My Boaz? is your guide to preparing to receive the love and man you desire
THIS BOOK WILL HELP YOU:
Gain much more clarity on what has and is stopping you from experiencing an amazing relationship with a great man.

Receive practical and spiritual guidance to becoming the woman God created you to be.

Establish healthy relationships with a foundation in God.

and MUCH MORE...
What Readers Of This Book Are Saying: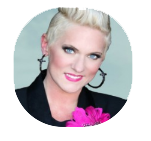 I didn't want to put it down!
⭐⭐⭐⭐⭐
"God Where Is My Boaz? is an awesome, insightful read. I would highly recommend this book to every single woman whose desiring to be married. It's not easy to wait on God, this book is going to help you tremendously in your preparation season. I love the fact that it's coming from a wise mans heart. Buy it! You won't be sorry!"
~ Real Talk Kim
Straight forward, encouraging, and enlightening.!
⭐⭐⭐⭐⭐
"I absolutely loved this book. It was so helpful to me and it felt like Stephan was speaking directly to me. I've already shared it with friends, and they went ahead and got their own copy. I recommend you do the same. It's a must read!"
~ Koereyelle Dubois
Don't miss out on being blessed by reading this book!
Click below and get your copy today!