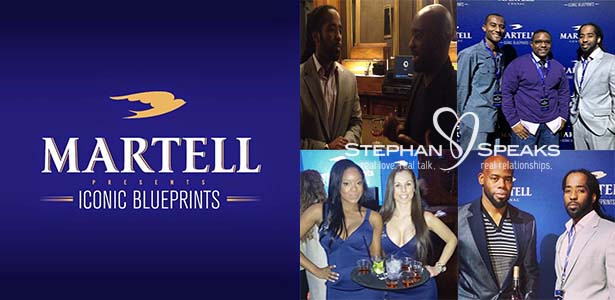 21 Nov

Inspiration & Excellence With Martell Cognac Iconic Blueprints

Inspiration doesn't happen every day. Sometimes you don't feel the passion and motivation you need to press forward. It's at that moment when you have to dig deeper within yourself, and find the strength to do what you need to do.

I was honored to be invited to the Martell Cognac Iconic Blueprints event hosted by Rob Hill, Sr and celebrating the success of Derrick Blanks as the Atlanta icon. Two men who had to persevere through struggle and doubt. Two men who may have been knocked down in life, but refused to stay down. They never stopped working, and now they have become an inspiration to so many people.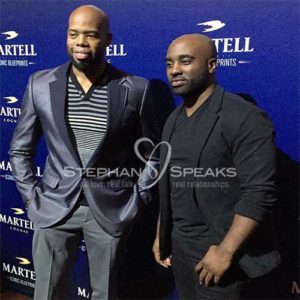 The Martell Iconic Blueprints event honors and celebrates men who are making great strides in the community and are emerging leaders in their respective fields. Men who are overcoming the many challenges that come their way.
This event was filled with great people. It was held at the Opera Nightclub in Atlanta, GA.  The atmosphere was awesome, and everyone looked wonderful. There was great energy in the room all night. Martell Cognac provided a night of sophistication, elegance, and one of the smoothest cognac's I have ever tasted #DrinkResponsibly.
There was a great discussion as well as a Q & A lead by Rob Hill Sr. and Mr. Derrick blanks.  I also had the pleasure of interviewing both of these great men. Check it out:
If you want to experience success you have to focus on progress, stay faithful, and keep your head up. These men did just that, and have been able to achieve great things on their journey. There is much more to come from them, and you also have something special within you to share with the world. Embrace your passion, and start on the path to your success. The hustle never stops. Be better than great, be iconic. #MartellBlueprints
Here are some great quotes by the speakers and a few more photos from the event:
Thanks to the Niche Parent Influencer Network & Martell for sponsoring todays post.