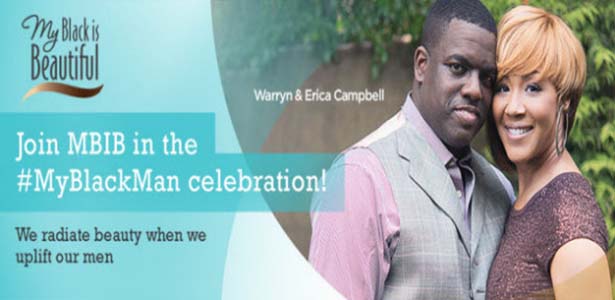 16 Jun

Join Me for the Groomed for Greatness Twitter Party on Wednesday, June 17th #MBIB #MyBlackMan

This is part of a sponsored campaign with P&G My Black is Beautiful.  All opinions are my own. 

Men need love and support just like anyone else. To achieve greatness it helps when you have others that believe in you. While striving to become a better man, there are many obstacles that can come in the way. However, together we can infuse positive energy and love into those that need it, and push them to higher levels that benefit them, and our community.

Join me for the #MyBlackMan Twitter party on Wednesday June 17th at 8:30 PM ET as we celebrate and discuss how our Black men shine inside and out.  I will be participating in the twitter party with My Black is Beautiful (@MBIB), Black and Married With Kids @blackandmarried, and Eric and Warryn Campbell will be their special guests! Some great friends online will be joining in with tweets, and there will be several great prizes given away!! You don't want to miss this!

Below are details on how you can join us and spread the word. See you on Wednesday at 8:30PM ET!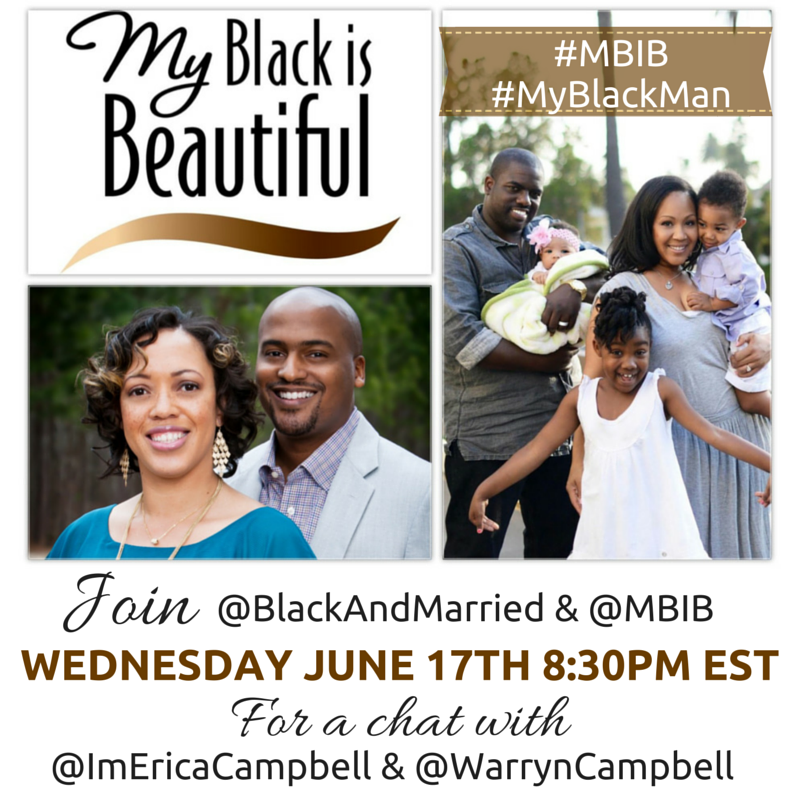 How to Join Us:
1) You'll need to have a Twitter account. If you don't have one you can sign up at www.twitter.com.
2) It's a good idea to follow our Twitter accounts for info on upcoming chats (@stephanspeaks, @blackandmarried, @lamartyler, @ronnietyler and @MBIB
3) Beginners can follow along during the Twitter party here (TweetChat): http://tweetchat.com/room/MyBlackMan
Party Details
Topic: How to improve your relationships with your spouses/mates, friends and families.
Date: Wednesday, June 17, 2015
Time: 8:30 PM ET
Hashtag: #MBIB #MyBlackMan
Prizes:  We will be giving away 5 Groomed for Greatness Prize Packs that will include products that will keep your man Groomed for Greatness such as:

Head & Shoulders Moisture Care Scalp Soother
Head & Shoulders Moisture Shampoo Co-Wash
Head & Shoulders Moisture Shampoo 2-in-1
Crest Pro-Health HD
With support from our community and products from P&G brands like Head & Shoulders, Braun and Crest, men can feel like they are groomed for greatness as they pursue their goals and continue to serve as positive role models for their families.
Disclosure: This is part of a compensated campaign with P&G to spread the word about their Groomed For Greatness promotion. All opinions are my own.