Many of you have a lot on your plate. The grind of the day leaves you exhausted and sometimes you miss out on opportunities to talk to and connect with your partner. Relationships need nurturing, and making time to sit down and talk is a great way to help things move in a better direction.
That is why some couples implement a "date night" to make sure they get that quality time in. However who says connecting can only occur in the evening. How about starting the day with some of that quality time which can set you both in a great mood and put you in a more positive mindset.
Well for the next two weeks I have an idea for you that's FREE and can help give you a little extra boost in the morning. Grab some FREE McCafé® coffee from McDonalds and have a morning date. Sit down, talk, enjoy this opportunity to connect with your partner. Eat some breakfast together, and encourage each other with the day you have ahead of you. It is a nice way to pour some love and some coffee into your partner.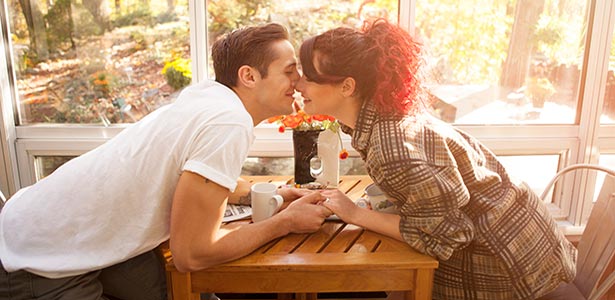 So give it a try! This is a national initiative offering customers a free small cup of McCafé® coffee (available during breakfast hours) every day from March 31- April 13, 2014, at participating McDonald's restaurants. If you two enjoy it this can become a great routine that really helps start the day off right.
Remember, the morning isn't just a start to the day, but it's an opportunity to embrace the possibilities that come with waking up and heading back into the world.  Share this offer and great idea with your friends and family so they can take advantage too! 'I'm going to get a free cup of @McCafe Coffee from 3/31 to 4/13/14 at participating McDonald's #McCafeGrind – Get Yours Too! Rise and Grind' [click to tweet].
Disclosure – This post is brought to you by McDonald's®. I have partnered with them to spread the word about Free McCafé® Coffee Week' happening March 31 through April 13 at all participating McDonald's® restaurants in the U.S. Stay up to date on Free McCafé® Coffee Week via @McDonalds and @McCafe on Twitter. All opinions and stories are my own.